These are some of my past and present pets!

RIP Mrs. Midnight 1998-1999

Still have both ducks, got rid of chickens.

Halloween Cat in the Mirror! Boo!

Pond again from a different angel with old english Rose bush.

RIP Orangey, Killed due to negligence of a plumber who was told 5 times not to open the door to the room where kitty was at while we were having repairs done to pipes. I told him to walk around the house and not through the porch, No sooner had I told him he did it anyway. Orangey "Being an inside Cat" was frightened by the man. He ran out the door and into the path of a semi-truck on 87 south of Graham. He is missed more than words can describe. He loved to pose while he slept. This picture was taken the night before the accident.

Goldfish Pond in the summer time, Same pond as is on the web cam and the snow pictures below.
This picture above is from January 03, 2002 Snowstorm Unexpected and it is still snowing!

This is the January 2000 2 feet snow storm pics

Waterfall and creek are completely burried!

This is the pond 4 days after the blizzard of 2000. It was completely hidden at one point.

This is while it was snowing, before it got deep!
You would think that all the goldfish would have died of freezing temps, But I did not have a single one die as a result!
New Addition to the family.
Mikey
I got him on Saturday December the 24th 2001 at 10:30 pm He is 7 1/2 weeks old.
Full Blooded American Pit Bull Terrier.
He is Brindle color with a white neck and speckled belly.
Ain't He Precious!
Here he is in December 2002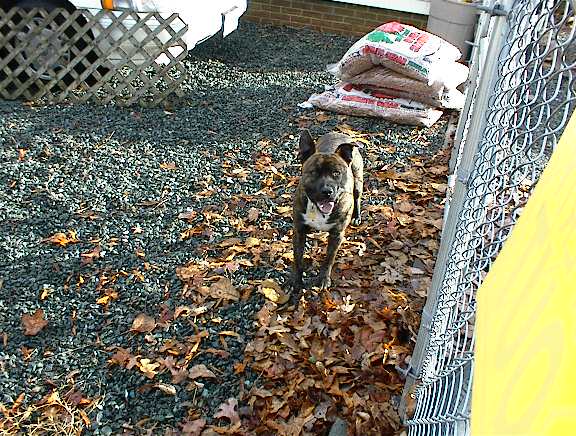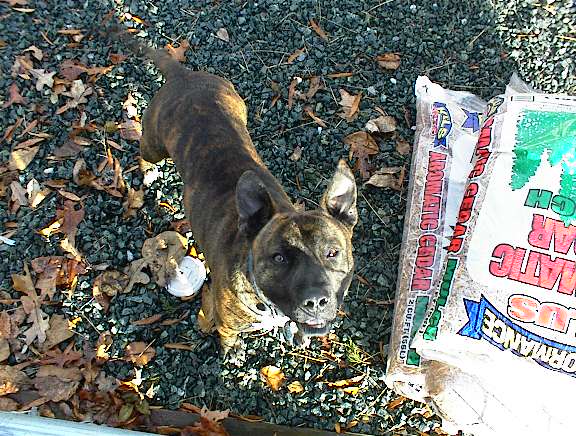 Here is lil' bit my second eddition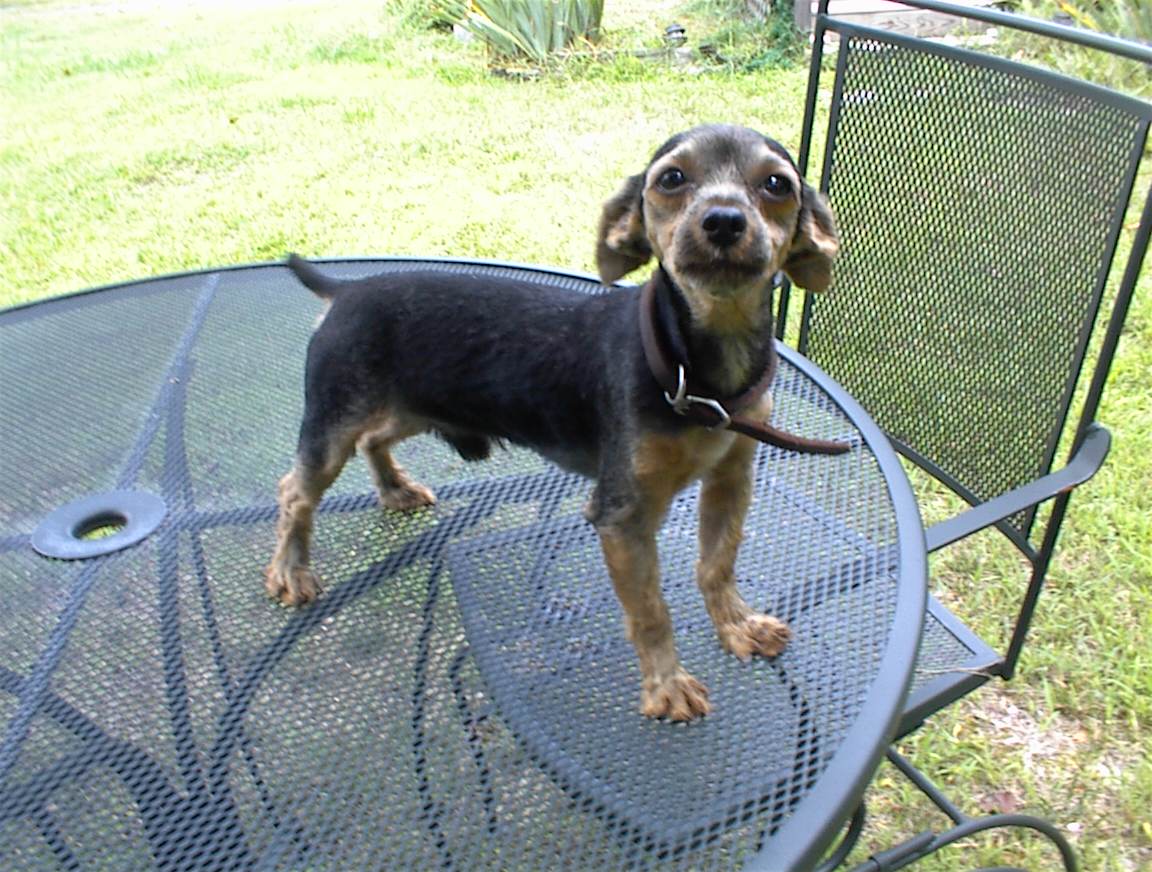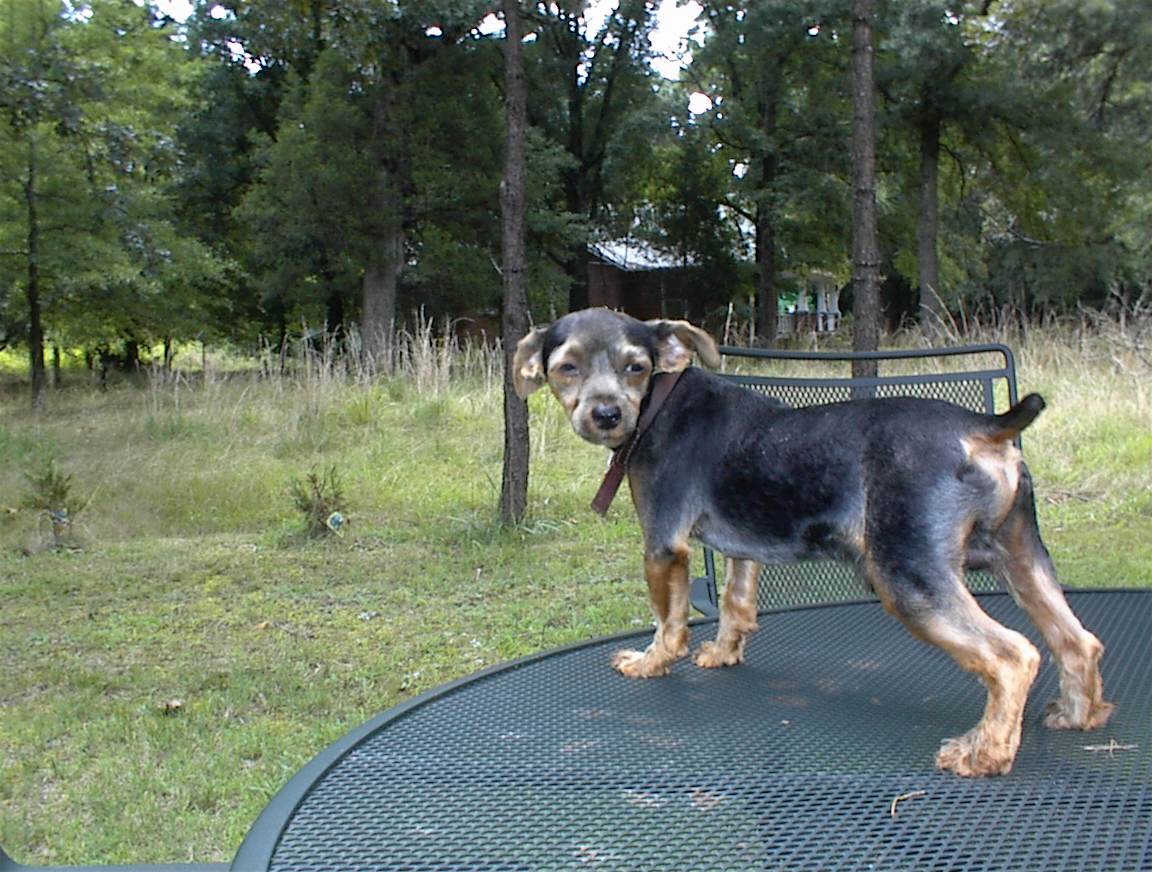 These are my mothers new puppies!
3 months old 11/30/01
I will post Pictures as I get them.

This is My Aunt Malinda and Uncle David's
New Puppy,
Her Name is Sweetie Pie!
Left to right,

Aunt Malinda, Uncle David, My mom LuVerne

and front and center is sweetie pie

Aunt Malinda holding Sweetie Pie on the first night home from rescue.