Duodenal Switch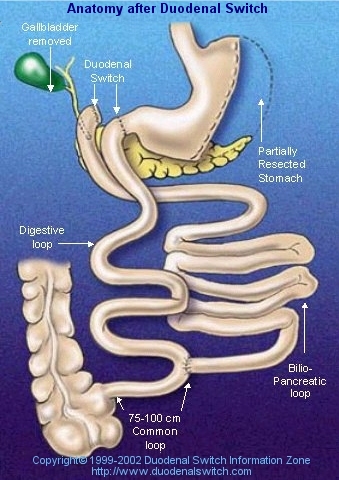 Duodenal Switch quick facts.
It is not as often performed as the RNY Gastric bypass because it is more drastic and invasive.
The duodenal Switch bypasses a larger amount of the small intestine than the RNY Gastric bypass.
The original stomach pyloric valve is kept in place. &nbsp This keeps the patient from experiencing what is known as dumping syndrome.
This surgery is more for people that are extremely over weight because with it you can lose a lot more weight than with RNY and LapBand.
So far, no one in the Burlington group has had the Duodenal Switch. &nbsp If you have had this surgery we would love to have you come to a meeting.

For more detailed information visit the following website.